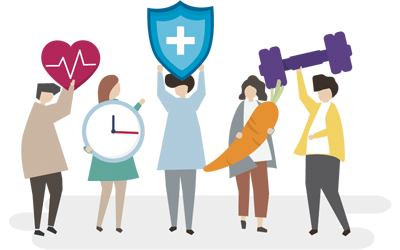 Lifestyle and Well-being Plan
We live in challenging times. Work deadlines. Family demands. Chaotic traffic. All these and more only increase the stress that we go through with their negative impact on our health.
Our Lifestyle Package is a health promotion and preventive product developed to ensure you achieve a positive work-life balance and to promote your wellbeing. Under the Lifestyle Package, you have access to health screening services, exercises at leading gyms and spa centres, provision of personal health devices, and so much more, all at affordable rates that won't put holes in your pocket.
Sign-up to any of our Lifestyle Plans today and experience a world of health promoting benefits that ensure your all-year round wellbeing.