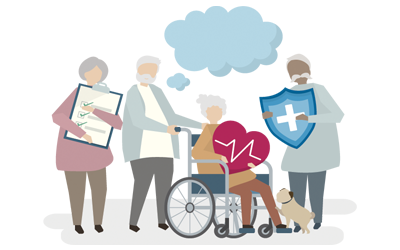 Elderly Health Insurance Plan
Ageing has never been more challenging! After years of active work, the least anyone should go through is to be exposed to the escalating cost of medical care.
Our Elderly Health Plans are therefore specifically designed to offer financial protection and support to our senior citizens in retirement by giving them access to quality healthcare at affordable premiums.
Choosing any of our health plans ensures you continue to enjoy a deserving retirement in good health without any financial stress.